About Us & Our Staff

The teachers and staff of The Dancer's Pointe are proud of all of their dancers, including their alumni students ~ those who have continued to pursue dance through college and the professional world, as well as those who have chosen different paths.  We believe that regardless of the path chosen, they are doing it better and with more style, because they are dancers!
Ms. Susi opened The Dancer's Pointe in 1990 after graduating from college, dancing professionally and teaching in Tampa and Orlando.  The dance studio has grown significantly since that time.  She is especially proud of her students' growth.  They have won many honors and awards on the local, regional and national levels.  Ms. Susi is the former Dance Director for Bethea-Ebsen Center, has her B.A. Degree in Dance from St. Leo University and did graduate work in Elementary Education at University of Central Florida.  She is a certified and active member of Florida Dance Masters, Inc. and is currently serving on its board, as Director of Continuing Education.  She has choreographed many productions for various companies throughout Florida, including Class Act Productions in Tampa, Civic Theatre of Central Florida and Miss Dance of Florida Scholarship Pageant.  She has danced professionally for Walt Disney World and for many fine hotels throughout Central Florida.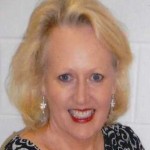 Kelly Salisbury, Artistic Director
Ms. Kelly is the Director of The Dancer's Pointe and is proud to be completing her 19th season as an instructor and choreographer here.  Kelly's early training was with Southwest Dance Theatre and Bakersfield Ballet Academy.  After graduating from the University of California Bakersfield, she moved to Los Angeles to study with Stanley Holden, Joe Tremaine, Donna McKechnie and Louis DaPron.  She choreographed and taught for Civic Ballet Theatre, Santa Rosa College and Santa Maria Junior College.  She relocated to NYC where she performed and choreographed musicals for numerous summer stock theatres.  While in NYC, Kelly studied with American Dance Machine, Broadway Dance Center, and Harkness School of Ballet.  Locally she has choreographed for the Civic Theatre, Orlando Theatre Project, the Jewish Community Center, Orlando International Fringe Festival, Seminole Community College and Theatre Downtown.  She is currently an active member of Florida Dance Masters.
Cheri Glover trained and danced professionally from coast to coast.  Her tap training was strongly influenced by Chicago's great "hoofer", Tommy Sutton, later followed by rhythm tappers, Savion Glover, Greg Russell and Dana Michaels.  Ms. Cheri's ballet training is widely varied from companies in Atlanta, Houston, Cincinnati and Dallas. After touring Los Angeles and New York, she settled in Atlanta, GA and opened a dance studio, as well as continued her professional dance career.  In a twist of fate, teaching became the path of her passion.  In 1999, she and her husband, Mr. Paul moved to Orlando and both studied and performed in the Orlando area.  Ms. Cheri became a teacher at The Dancer's Pointe in 1999 and after a short retreat to NC, (2006-2013) Ms. Cheri is happy to return to the Orlando area and absolutely thrilled to be teaching at The Dancer's Pointe again.
Ms. Mandy is a graduate of Douglas Anderson School of the Arts in Jacksonville.  She spent her first year of college at Jacksonville University as a dance major before graduating from U.C.F. with a B.A. in public relations/advertising.  She has performed and choreographed for many studio recitals and student choreography concerts.  Her love for dance lies with ballet and pointe.  Her performances range from Giselle to the Nutcracker to Bluebird in Sleeping Beauty. Ms. Mandy has been teaching at The Dancer's Pointe for 16 years.
Ms. Kelli has enjoyed a wonderful career in dance and dance education for the past 24 years.  Born and raised in Miami, she began her dance training with the wonderful Joe Michaels.  She later joined the Miami Conservatory and Acadamie du Ballet and during high school attended P.A.V.A.C. (New World School of the Arts).  Ms. Kelli received a B.S. degree in education from Florida International University and began teaching for Dade Community College (Miami Dade College) Continuing Education Program.  Ms. Kelli was studio manager and ballet director for Joe Michaels's Miami Dance Center under the direction of Dana and Mia Michaels from 1993 to 1999.  She was a member of Mia Michaels Dance Company for 6 years and has performed extensively throughout the United States and Europe.  Since 2002, Ms. Kelli has worked as a judge for the national talent competitions Showbiz and Prime Time Dance and for the past 2 1/2 years been working as part of the business management staff for Mia Michaels.  This is her 3rd year with The Dancer's Pointe.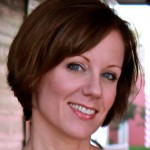 Shara Ketterer
Ms. Shara is originally from Boston, MA, where she studied with "Dance Productions" under the direction of Sandi Duncan and Denise Jordan.  She has also studied with Gus Giordano, Tony Coppola, Liz Imperio and Paula Abdul.  Ms. Shara moved to Orlando in 1998 to dance for Walt Disney World's "Festival of the Lion King" at Animal Kingdom.  In 2001, she traveled to Tokyo, Japan as a performer for Tokyo Disneyland.  Ms. Shara currently works for Walt Disney World as a staging specialist, working with the entertainment cast in parades and shows.  She has been teaching and choreographing for

20 years,

and has produced numerous award-winning dances at both regional and national level competitions.  She is excited to be teaching  at The Dancer's Pointe!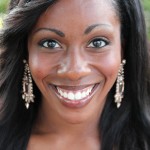 Angie Harrison
Ms. Angie began her career as a dancer as a dance magnet student at Dr. Phillips High School under the instruction of Kathy Follensbee. While at Dr Phillips, she was also active with their cheer leading and dance teams. She studied jazz, African, hip-hop and modern dance at Nulook Dance Theatre and studied ballet at The Dancer's Pointe. She has attended dance festivals, such as Bates Dance Festival where she received a full scholarship for their summer intensive. Ms. Angie graduated from Jacksonville University with a Bachelor's degree in Psychology and a minor in dance. While there, she performed with and served as co-captain and choreographer for the Jacksonville University Dance Team. Most recently, she taught dance, drama and theater technology at Millennium Middle School in Sanford, Florida. Currently, she works in entertainment at Walt Disney World, teaches dance at Dr. Phillips High School and performs with the contemporary, improvisation-based company, NAO Dance Collective, directed by Linda Eve Elchak. Ms. Angie is a proud alumnus of The Dancer's Pointe and is excited about her return as an instructor!
Manuela Velez grew up in Orlando, dancing at The Dancer's Pointe since she was 8 years old.  While at The Dancer's Pointe, she studied ballet, lyrical, jazz, tap and musical theatre.  Manuela was a member of POI, performing and competing with The Dancer's Pointe dance company before entering the Finance Honors Magnet program at Boone High School, where she was a member of the Bravette dance team.  A graduate of Cornerstone Charter Academy, Manuela is currently a biology major at University of Central Florida.  As the reigning Miss Space Coast, USA, Manuela credits her dance experience with the poise and confidence required for this accomplishment.  Manuela has been Ms. Susi's Teacher Assistant since 2008 and is very excited to combine her experience with her love of dance and children at The Dancer's Pointe!
Roberto Sanchez has been instructing, performing and choreographing for the past decade.  He started his training at Osceola County School for the Arts.  His versatile training includes ballet, modern, jazz, improvisation, and hip hop.
A performance in Valencia Community College's dance concert led him to opportunities to work with local artists, J Randall and Nina Diva and dancing for an XL 106.7 fund raiser hosted by Chris Kirkpatrick, of pop group NSYNC.  Through Vixen Talent Productions, Roberto takes part in choreographing and dancing for various conventions and corporate events throughout Central Florida and New York. Recently, one of Roberto's dreams came true when he choreographed two numbers for The Orlando Predators Prowlers Dance Team at the prestigious Amway Center.
Roberto feels it a great privilege to share his dedication to dance with students at The Dancer's Pointe.  He enjoys motivating all of his students to strive for excellence, while he continues to do the same, whether through training, performing, or teaching.
As soon as Morgan Carr could walk, she started to dance! A familiar face, she grew up dancing at The Dancer's Pointe from the time she was five years old.  She studied ballet, pointe, tap, jazz, hip hop, musical theatre, lyrical, and contemporary. Morgan competed and performed with Pointe of Impact Dance Company for 10 years, performing tap solos for 6 of them. She was a Boone High School Bravette for four years and was captain and choreographer her senior year. She has been teaching at the studio for 3 years.  She is currently continuing her education at Valencia College, pursuing a degree in American Sign Language.  She has always loved working with children and is looking forward to sharing her love of dance with the students at The Dancer's Pointe.
Ms. Vanessa started dancing at The Dancer's Pointe in 1998 at the age of three and hasn't stopped since!  She was a member of the Pointe of Impact Dance Company from 2006 through her senior year in high school, and is a five-time Dance America Dancer of the Year Semi-finalist.   She trained at summer dance intensives at Valencia Community College for ballet and modern dance in 2010, Then, in 2012 she headed to New York City to train at the Joffrey Ballet School in jazz and contemporary, as well as with the Radio City Rockettes. She has competed in the Florida Dance Masters Jr. and Miss Dance Competitions and was a featured dancer in the Exulting Images 2012 Calendar. She is currently attending the University of Central Florida, majoring in Nursing. Ms. Vanessa is excited to share her passion for dance with the students at The Dancer's Pointe!
Ms. Kyla grew up in Chicago where she trained at The Academy of Movement and Music, the home of the Doris Humphrey Memorial Theatre. After moving frequently around the country, she ended up in Orlando where she trained at the Orlando Ballet School and The Center for Contemporary Dance. After Ms. Kyla earned her BFA in Dance at Jacksonville University, she moved to Denver to dance with Kim Robards Dance, a professional modern company, and Dawson/Wallace Dance Project, a contemporary ballet company. Since moving back to Orlando, Ms. Kyla danced with Yow Dance and has served as the artistic director, stage manager, choreographer, and performer for Claire and the Chocolate Nutcracker at the Bob Carr Theatre. Ms. Kyla has enjoyed sharing her knowledge of dance with the family that Dancer's Pointe is, and looks forward to many successful years to come!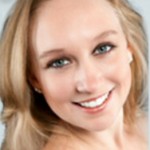 Dion Christine Leonhard
Ms. Dion Leonhard is a certified Pilates and Barre instructor, dancer and dance teacher, working both regionally and nationally. Ms. Dion was Florida Dance Masters 2003 "Ms. Dance" and has since performed with multiple professional ballet companies throughout the U.S., including Ballet Magnificat! and Cedar Lake Ensemble Contemporary Ballet Company, as well as regionally with local Central Florida groups. Ms. Dion currently performs as principal dancer "Cimorene"/additional choreographer for the original Victorian troupe "Phantasmagoria Orlando". She choreographs for professional groups and high schools and colleges throughout Central Florida and is very excited to be teaching at The Dancer's Pointe.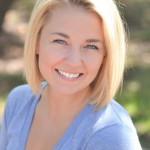 Samantha Hudson
Ms. Samantha began her dance training here at the Dancer's Pointe in 1996 and continued until 2008 when she graduated from Boone High School. She was a member of the Pointe of Impact Dance Company for many years and competed at both local and National competitions from Las Vegas to New York. While a student at The Dancer's Pointe, she was the recipient of the Florida Dance Masters Overall Dance Scholarship, as well as the Ballet and Jazz Scholarships and was 1st runner up for Dance America's National Dancer of the Year competition. Following high school, she received a dance scholarship to attend New World School of the Arts in Miami. There, she earned her Bachelor of Fine Arts Degree in Dance Performance from University of Florida. She has had the privilege of performing pieces choreographed by the talented Robert Battle from the Alvin Ailey Dance Company, David Parsons, Shapiro and Smith, Anna Sokolow, and Kyle Abraham. Ms. Samantha has also performed for DRIP, NAO Dance Collective, Walt Disney World, and The Orlando Predators. Ms. Samantha is a returning teacher at The Dancer's Pointe and is thrilled to be back to share her love and passion for the arts with the next generation of TDP students!
Adrienne Nichols
Adrienne Nichols has studied dance in England, France, Pennsylvania, and New York City. After receiving Highly Commended ratings in advance study from the Royal Academy of Dance of England, Ms. Nichols continued to dance at Wilkes University where she obtained her BA in International Economics and French with a minor in Dance. She has performed soloist roles in many major classical ballets and with modern dance companies in New Jersey and New York, including the Shore Ballet Company, Solstice Dance/SoHo, and the American Heritage Dance Company. Adrienne is the founder and current Executive Director of Voci Dance, Inc., Central Florida's premier professional modern dance and performance art company. She is proud and honored to teach the beautiful young artists of The Dancer's Pointe!
Margie Chan, Office Manager
Cathy Keller, Office Manager